Discover more from Metaversal
Level up on NFTs, digital art, and the metaverse. Join 270,000 others on the journey.
Over 266,000 subscribers
DIY Marketplaces with Rarible 🏪
How to build your own NFT marketplace!
---
Metaversal is a Bankless newsletter for weekly level-ups on NFTs, virtual worlds, & collectibles
---
Dear Bankless Nation,
Last week, I mentioned the possibility of NFT creators defending against downtrending royalty payments by launching their own marketplaces via Reservoir. 
Personally I'm a really big fan of the Reservoir tech stack, but right now you'd need to be a developer to set up an NFT marketplace on top of it. 
What if you're just a solo creative then, or on a team who wants a no-code approach? Here cue in Rarible's Marketplace Builder. 
As the NFT market wars rage on, I think Rarible deserves a closer look, especially because this builder system makes it easy to launch DIY royalties-friendly marketplaces. For today's post, let's dive into the basics of this system to get you up to speed!
-WMP
---
🙏
Thanks to our sponsor
ACROSS
👉 Across.to is the bridge you deserve!
---
Community Marketplaces with Rarible 🫂
The Marketplace Builder 101
Rarible has been around since January 2020 and became the first NFT marketplace to launch its own token. Fast forward to the present day, and the company's latest flagship product is the Marketplace Builder, a DIY tool that allows users to create their own marketplace with no coding required.
This easy-to-use system is built on the Rarible Protocol and supports Ethereum ERC721 and ERC1155 NFTs, as well as Polygon NFT collections. The platform comes with various useful features, such as enforced secondary sale royalties, customizable front-ends, customizable market fees, and custom domain support.
What's more, this builder system has no creation charge or ongoing costs, making it a budget-friendly option for NFT creators seeking to better monetize their work. Overall, Rarible's Marketplace Builder is a versatile and user-friendly tool that is ideal for anyone looking to launch their own NFT marketplace.
Why It Matters
Creating an NFT collection with a tool like Bueno is just a first step in overseeing your own project. Instead of ceding all your project's ensuing trading activity to third-party marketplaces like Blur and OpenSea, you could then use the Rarible Marketplace Builder to create an "official" trading hub for your collection, which comes with compelling advantages. 
For instance, a community-run marketplace focuses and captures revenue for your project. Instead of the fees from every trade going to a large NFT marketplace, they go to your project's treasury instead. Focus enough activity toward your shop, and the earnings can really rack up over time.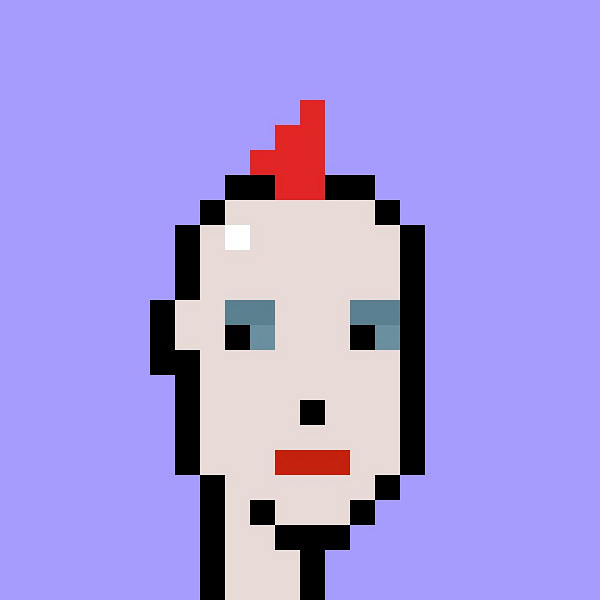 Additionally, Rarible's DIY markets aggregate liquidity from across the leading NFT marketplaces and can enforce royalty payments on every sale, even if the listing was sourced from a marketplace where royalties aren't honored often or ever. 
Launching your own official marketplace also provides a shopping experience that is safer for your community, since the navigation and discovery flows will be siloed and you won't have to worry about copycat scam collections unlike being at the mercy of activity on larger platforms. With customizable elements like font and branding, your audience can certainly feel right at home trading NFTs on their own dedicated marketplace.
How to Create Your Own Marketplace
Go to rarible.com, connect your wallet, and navigate to your collection's dedicated page via the search bar

Once you're on your collection page, press the "Create marketplace" button (like seen in the screenshot above)

Input your project's main socials information, e.g. the official email, Twitter, Discord, and Instagram

Choose your community fee, which will be the transaction fee your marketplace charges on each transaction it facilitates; you can set the fee to be sent to any wallet, such as your community treasury address
Finish up by pressing the "Create" button, then complete the creation transaction with your wallet and once that's done your marketplace will be launched!
Interested in launching a marketplace for an NFT collection on Polygon specifically? The process is virtually exactly the same as the steps described above; the difference is that you navigate to your collection page while switched over to the Polygon network in your wallet rather than the Ethereum network in order to get started. 
Also keep in mind that once your marketplace is live, you can optimize its SEO by editing its title and description to include your project's name and main keywords. You can also set up a custom domain for your market, see this guide to learn how.
What Next
So you've created your own marketplace, now what?
There's one final thing to take care of, and that's making sure people know that your collection's new bespoke market is ready for action. 
That said, you'll want to announce that your marketplace is live to your audience, e.g. via Discord and Twitter posts, and you'll want to clearly explain in these posts that this is your official community marketplace and the preferred trading venue to focus support to your collection through ongoing trading fees and royalties. 
Additionally, be sure feature a link to your marketplace front and center on your website and other hubs, e.g. Linktree, so any visitors from the general public can easily get to trading, too. 
Final Considerations
Keep in mind that if you have a more complex project with more meticulous customization needs, e.g. custom token trading + support for a chain beyond Ethereum and Polygon, the Rarible team also offers more advanced white-glove market builder services. You can review the precise differences between the regular and white-glove services at help.rarible.com. 
Lastly, note that Rarible is preparing to launch support for multiple collections in community marketplaces. This will let teams that are built around multiple projects have one platform to facilitate all their trading needs instead of having to create multiple distinct marketplaces. This feature is currently in beta, but there's a form you can fill out if you want to try to test it early.
All in all, the Rarible Marketplace Builder system is an empowering tool that NFT creators can consider adding to their community stacks. While royalties from NFT secondary sales may be downtrending lately, creator-owned marketplaces are a compelling way for projects to enforce royalties and capitalize on their own trading fees. The Marketplace Builder makes launching such creator-owned platforms free and doable in minutes, so it's absolutely worth considering if you do decide to go with a bespoke market approach. 
---
Action steps
---
Author Bio
William M. Peaster is a professional writer and creator of Metaversal—a Bankless newsletter focused on the emergence of NFTs in the cryptoeconomy. He's also recently been contributing content to Bankless, JPG, and beyond!
---
Subscribe to Bankless. $22 per mo. Includes archive access, Inner Circle & Badge.
---
🙏
Together with ⚡️
ACROSS
⚡️
Across is the bridge you deserve: fast speeds, low fees, great support, no hacks, and we love our users. Try it once and you'll understand why Across users love us back and have bridged $billions with it.
Yield farmers will also find attractive yields for providing bridge liquidity! 👀
👉 If you have questions, check Twitter or the Discord!
---
Not financial or tax advice. This newsletter is strictly educational and is not investment advice or a solicitation to buy or sell any assets or to make any financial decisions. This newsletter is not tax advice. Talk to your accountant. Do your own research.
---
Disclosure. From time-to-time I may add links in this newsletter to products I use. I may receive commission if you make a purchase through one of these links. Additionally, the Bankless writers hold crypto assets. See our investment disclosures here.