Discover more from Metaversal
Level up on NFTs, digital art, and the metaverse. Join 270,000 others on the journey.
Over 264,000 subscribers
NFTs Are Cool 😎
Jay-Z goes NFT, Reddit launches CryptoSnoos, Tencent may be working on NFTs, & more!
Metaversal is a Bankless newsletter for weekly level-ups on NFTs, virtual worlds, & collectibles
---
Dear Bankless Nation,
Jay-Z is getting into NFTs, Reddit just launched an NFT collectibles system, and Tencent may be working on an NFT platform.
Nascent NFT markets may slide up and down, but it's clear that NFTs are cool and here to stay. Some of the most influential figures and firms in the world are starting to pay attention accordingly.
Yet things are still so early that you've beat most of the world's biggest brains and biggest wallets to NFTs — that's your alpha, so use it wisely!
In the meantime, have a great weekend and happy birthday to CryptoPunks, which turned four years old this week 🎂🎂🎂🎂
-WMP
---
🙏 Sponsor: Nifty Gateway—buy, sell, and store NFTs!
---
🏆 Digital Collectibles
Musician and businessman Jay-Z changed his Twitter profile picture to a CryptoPunk, acquired the hov.eth ENS NFT, and now has his own bespoke NFT minting smart contract 🔥
Reddit, the "front page of the internet," released an NFT contract for CryptoSnoos, a new NFT feature within the popular site's avatar builder system.

Twitter user Zeneca_33 has the latest daily price floor updates for top NFT collectibles projects ...
🎨 Cryptoart
CryptOGs - The Pioneers of NFT art, a curated auction presented by SuperRare and Bonhams, began this week.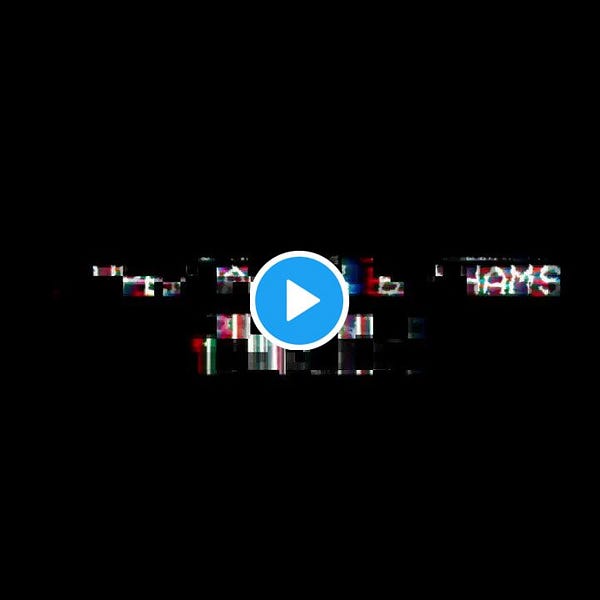 Casey REAS, co-creator of the Processing Foundation, released CENTURY, an Art Blocks Curated Drop, today.
🕹️ NFT Games
Axie Infinity upgraded its servers to increase the hit NFT game's "capacity and stability." 

DeFi-staked NFT collectibles game Aavegotchi published the v1 litepaper of the upcoming Gotchiverse Realm. 

NFT trading card game Gods Unchained is releasing GODS, an ERC20 token that will be used to "craft NFTs, purchase packs … and even earn more rewards by holding the tokens in Immutable X."
🌐 Virtual Worlds
For its Curation Week festivities, programmable art platform Async Art held an art tour in its new Cryptovoxels HQ build. 
🛒 NFT Platforms
Sino Global Capital CEO Matthew Graham says a rumor's afoot in China that Chinese tech conglomerate Tencent is building out an NFT platform. 
NFT marketplace Rarible just raised $14.2 million in new funding.
💎 DeFi x NFTs
---
Action steps
---
Subscribe to Bankless. $22 per mo. Includes archive access, Inner Circle & Badge.
---
🙏Thanks to our sponsor
The all-in-one platform that makes it easy to buy, sell, and store NFTs!
Nifty Gateway works with both successful and up-and-coming artists, musicians, and brands to create limited Nifty (NFT) collections that are available on our marketplace.
👉 Visit NiftyGateway.com and start your NFT Collection today!
👉 NEW DROPS BY MISS AL SIMPSON, VHILS, FEWOCIOUS, TREVOR ANDREW, & MORE OUT THIS WEEK!
---
Not financial or tax advice. This newsletter is strictly educational and is not investment advice or a solicitation to buy or sell any assets or to make any financial decisions. This newsletter is not tax advice. Talk to your accountant. Do your own research.
---
Disclosure. From time-to-time I may add links in this newsletter to products I use. I may receive commission if you make a purchase through one of these links. Additionally, the Bankless writers hold crypto assets. See our investment disclosures here.